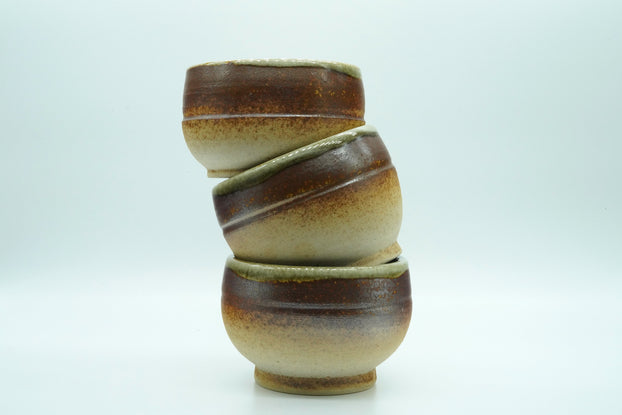 Tea Bowl by Alison Safrit
$24
Each tea bowl is handcrafted by artisan potter Alison in her Pocahontas County, West Virginia studio.  Alison has been making pots for 20 years. Nature is her biggest inspiration, as seen in the surface design on many of her pots in abstract carvings and brushwork. She is also fascinated with the firing process: the unique story of clay, flame and ash. Alison owns 2 galleries in West Virginia: The Burner Homeplace Gallery in Cass, and Alison Pottery in Marlinton.
Because each cup is handmade by Alison, each is unique and is slightly different in shape, color shade, and pattern. 

Microwave and dishwasher safe. Lead-free & Cadmium-free.
More Photos