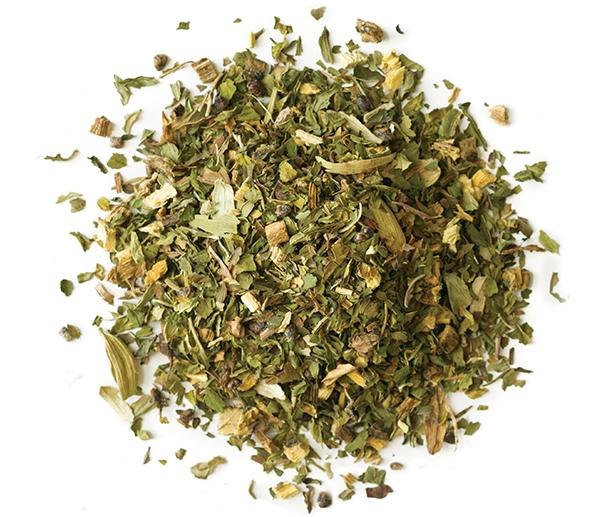 Rishi Organic Mystic Mint Tea
$14

Rishi Tea is an independently owned, direct trade importer of organic teas and botanicals.
We have partnered with Rishi tea for several reasons. We admire Rishi Tea's commitment to sustainability and social responsibility in sourcing its tea. Rishi Tea was among the first to earn organic certification under the USDA's Natural Organic Program in November of 2002. The company's practice of Direct Trade is not just a romance story or marketing gimmick: it is the very foundation of their quality control program. Rishi Tea staff travel and work hands-on with farmers, allowing the company to verify where, when and how its organic teas are grown and to offer traceability on each lot back to the farm. 
Also, the quality of Rishi tea is fantastic. We hope you will agree.
Description
This deeply soothing mint blend combines a simple set of ingredients, honoring their inherent complexity for an uplifting cup that refreshes both mind and palate. Bright peppermint and fragrant cardamom are balanced with sweet licorice root and wondrously aromatic notes of basil and clove.
Tasting Notes
Soothing peppermint with a naturally sweet finish from licorice root combined with sweet enlivening basil
Ingredients
Organic peppermint, organic cardamom, organic licorice root, essential basil and clove leaf oils
More Photos